September 12, 2019
More changes coming to Van Ness Ave.
The revised plans for a seven-story building to rise up to 70 feet in height on the southeast corner of Pacific and Van Ness, as newly rendered by Ian Birchall and Associates below, were approved last month. And with its 30-day appeal period having expired on Monday, the project has just received its exemption from having to complete an additional Environmental Review.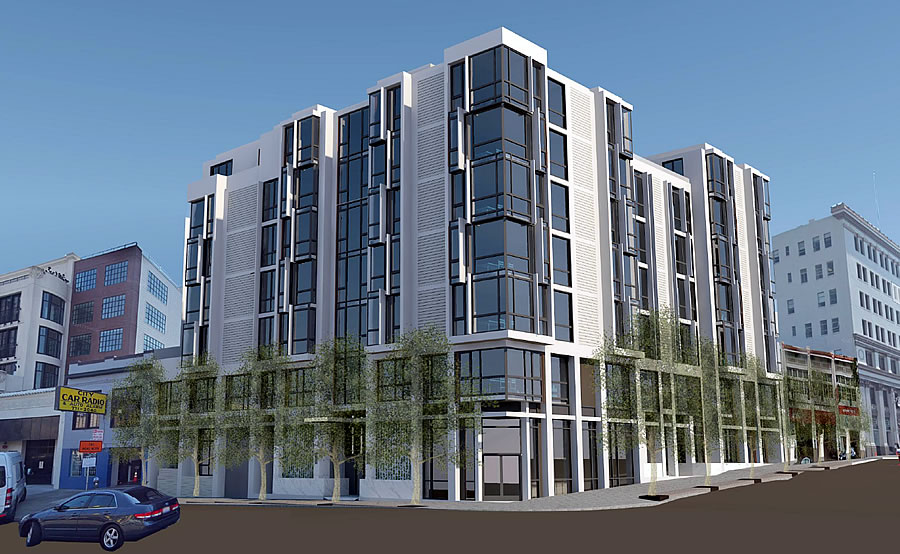 That being said, permits to raze the Pacific Heights Auto Body shop at 1675 Pacific Avenue and the perennially cursed restaurant space at 2050 Van Ness Avenue, in order to make way for the development to rise, have yet to be requested.
And building permits for the approved development, which would yield 63 condos (a mix of 46 one-bedrooms, 11 twos and 6 threes) over 776 square feet of corner retail space and a basement garage for 24 stacked cars (and 64 bikes) have yet to be requested as well.