September 24, 2019
But where will Fire Pie go??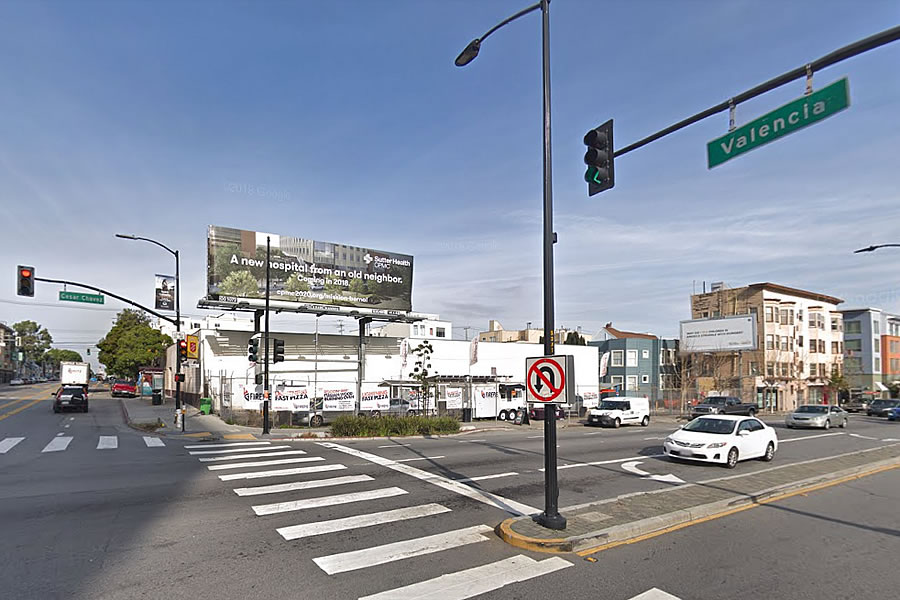 Plans to convert the former used car lot turned Firepie parcel on the northeast corner of Valencia and Cesar Chavezhave been drafted. And as envisioned by Kerman Morris Architects, a six-story, 32,000-square-foot building could rise up to 65 feet in height on the skinny site and yield 23 residential units over 5,000 square feet of retail space.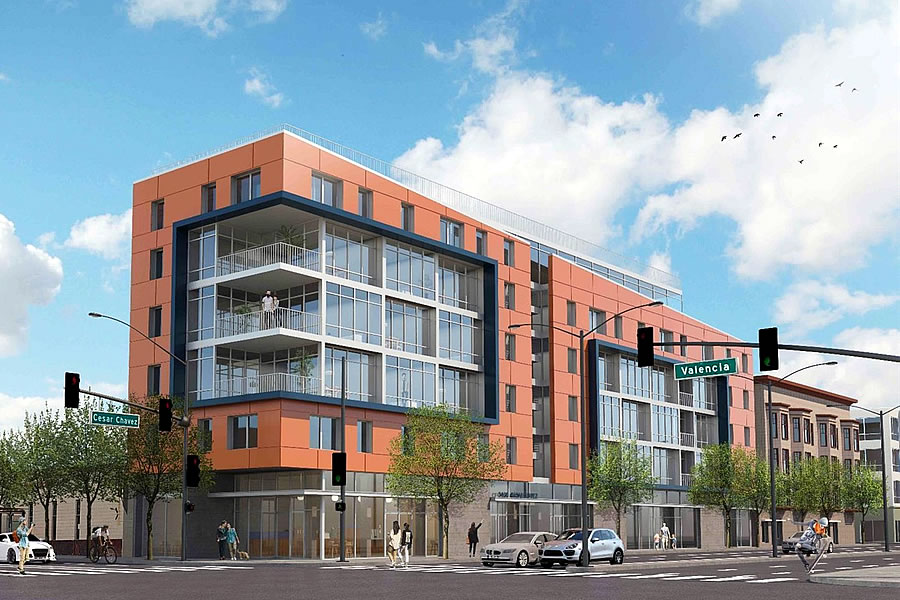 That being said, the plans have yet to be approved, much less submitted to the City for a preliminary review. But the 1535 Valencia Street/3460-3480 Cesar Chavez site, which includes the mid-block "Zavala's" window tinting garage and hasn't traded hands in over three decades, is now in contract to be sold.  We'll keep you posted and plugged-in.