June 24, 2019
Anyone for tennis across the street?
Neighborhood Changing Development Closer to Reality
Banking on the survival of San Francisco's Central SoMa Plan, Tishman Speyer is pushing forward with plans to completely redevelop the northeast corner of Brannan and Fifth Streets, across from the San Francisco Tennis Club site.
Having been completely redesigned by Michael Maltzan Architecture last year, the refined plans for the 4.5-acre site, which includes three mid-block parcels stretching from 639-651 Bryant Street, would yield three new commercial buildings rising up to 185 feet in height, with a new 40,000-square-foot public park in the middle of the development and an adjacent 12,800-square-foot parcel ("Building 4") which is to be dedicated to the Mayor's Office of Housing and Community Development for the construction of a future affordable housing project.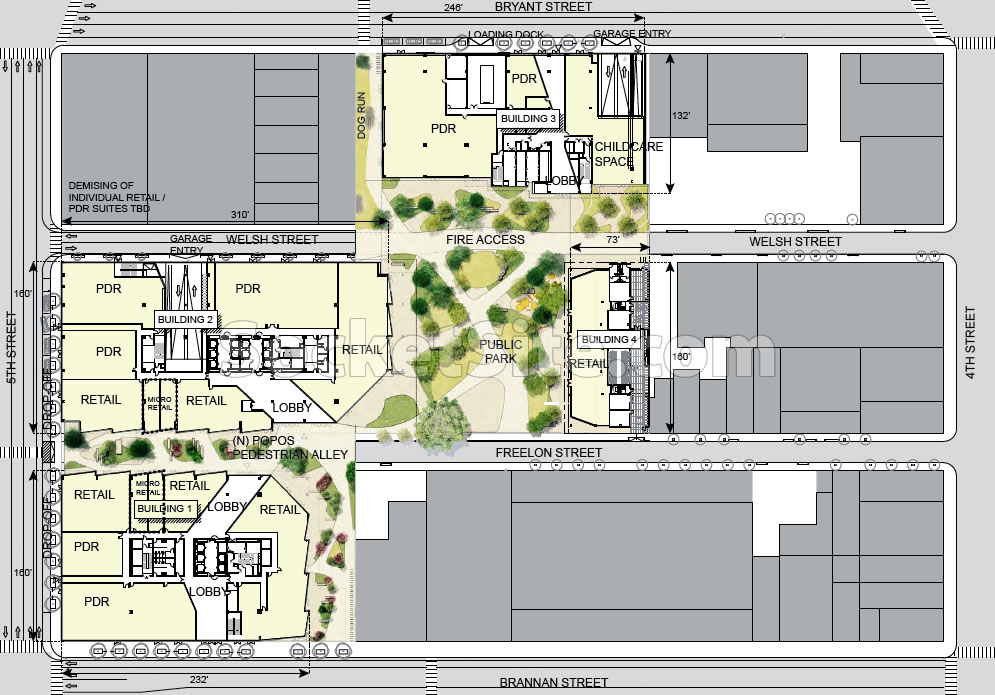 Slated to be phased, the first two buildings to rise on the 598 Brannan Street parcel would be separated by a retail-lined pedestrian alley/"POPOS," leading back to the decked out central park, which would be city-owned but funded by Tishman in the second phase of the development along with the 150-foot-tall building to rise along Bryant Street.
The three new buildings would produce a combined 923,000 square feet of new office space, 60,000 square feet of ground-floor retail and/or Production Distribution and Repair (PDR) space, a 5,500-square-foot child care center, basement garages for 200 cars and 587 bikes and some rather spectacular terrace spaces for the office tenants.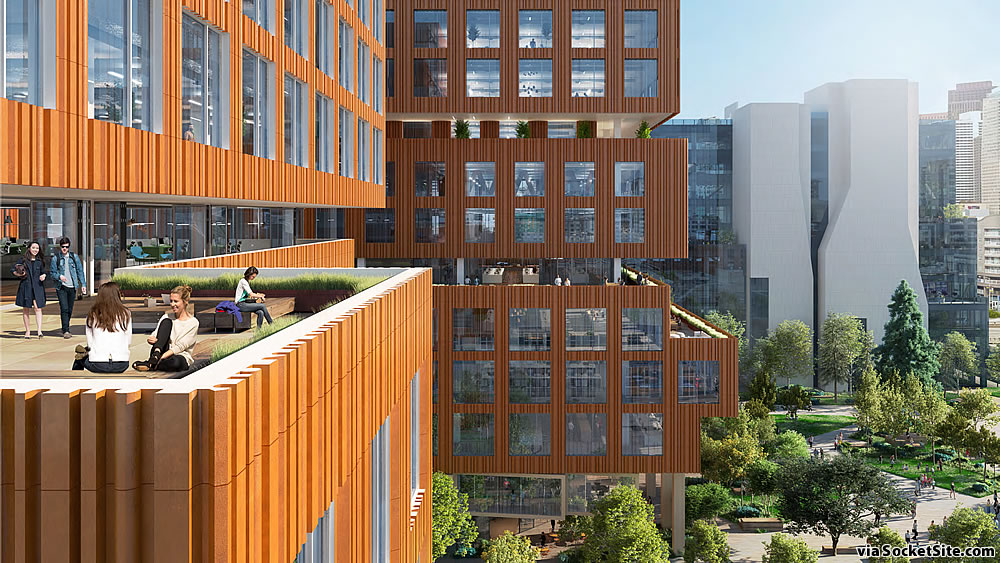 San Francisco's Planning Commission could approve the development as proposed with the Planning Department's blessing next week. And as we first reported earlier this month, San Francisco's Planning Department is also recommending that the required office space allocation for the first phase of the 598 Brannan Street development be prioritized.  We'll keep you posted and plugged-in.